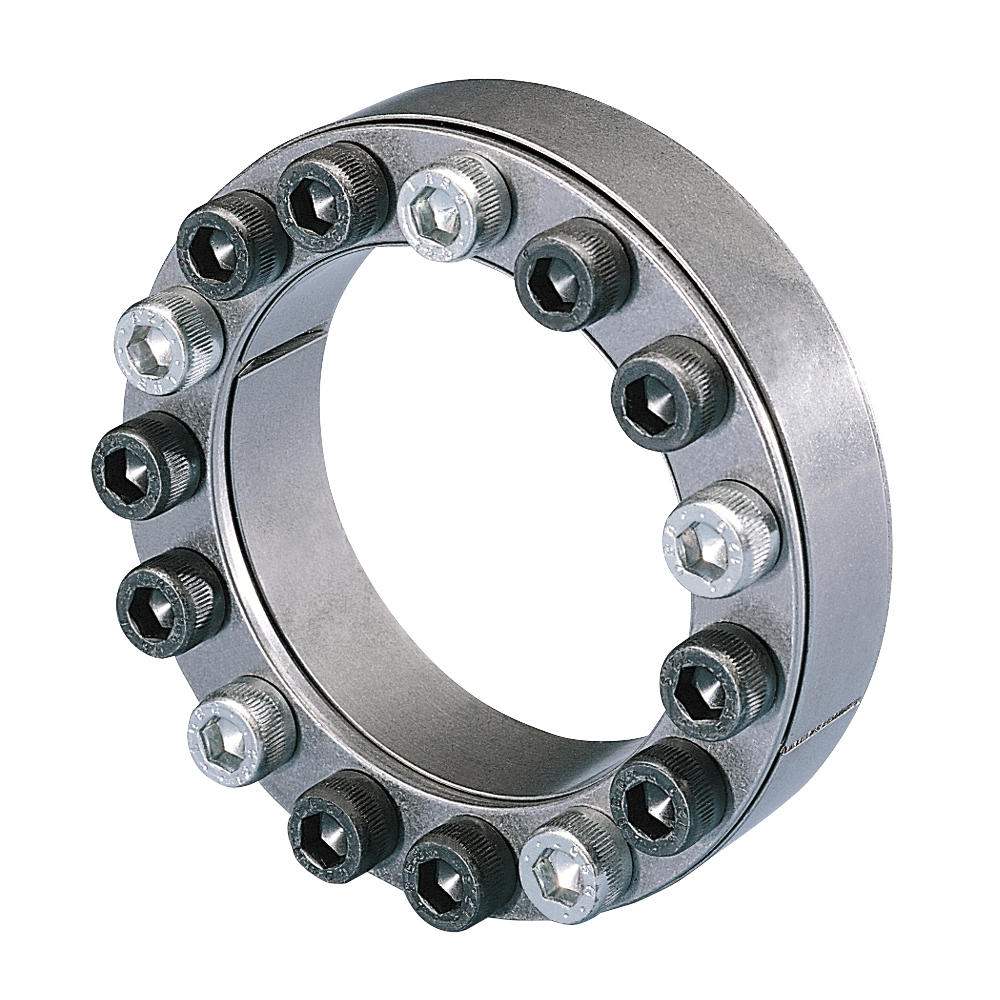 For over 25 years we have been manufacturing clamping elements in our own manufacturing plants in Italy. We offer a very wide selection of standard products, and specific tailored products on request. 24 hours international delivery for standard products.
The largest worldwide range of Clamping Elements and Srink Disc available at all times.
Conex reduces the machining costs, eliminates all the operations for axial fixing of the hub and machine the keyway seats. This cost benefit increases dramatically for small production batches.

The shaft diameter can be made smaller which accounts for further savings in materials and makes Conex ideal for heavy transmissions, overloads or continuos reversing.
FLEXSTEEL – Disc Pack Couplings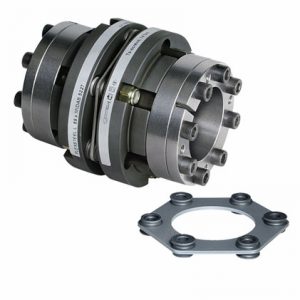 FLEXSTEEL is a zero backlash coupling operates by using a high resistance stainless steel disc pack as a drive element, torsionally stiff, but axially and angulary flexible to compensate for shafts misalignments.
METALFLEX – Servo Couplings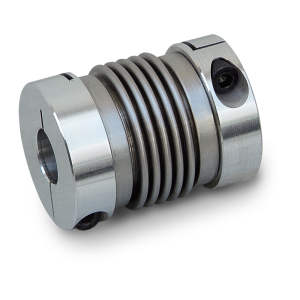 METALFLEX is a coupling with a low moment of inertia, ideal for high-performance applications requiring repeatability, precise positioning, frequent starting, stopping, breaking and inversion.
Our wide range of couplings is suitable to every need. Discover the full range of Compomac couplings.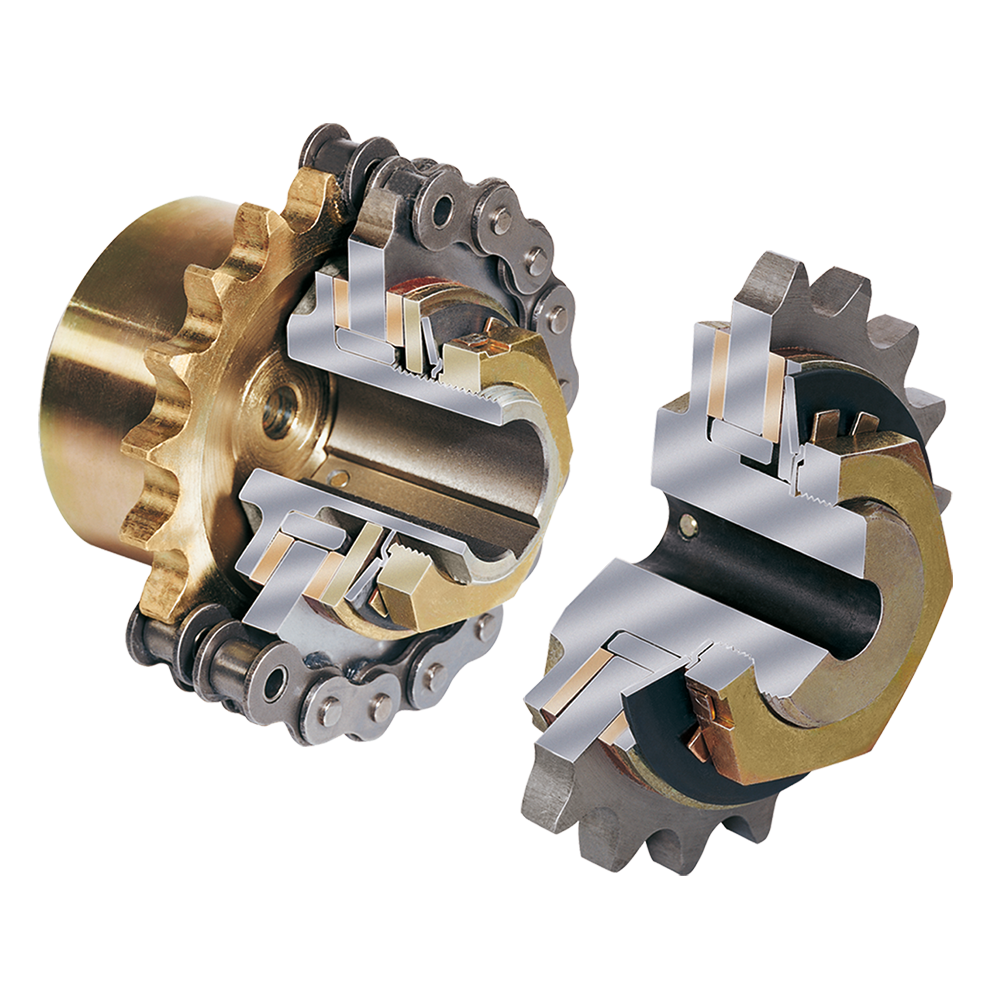 The torque limiter acts as overload protection in machines using gears, pulleys or couplings.
Using a torque limiter you have a complete operational safety in machines subject to overloads.
easy torque setting with our adjusting nut
quick disconnection of the transmission in case of overload
automatic emergency stop control switch (Types Standard and ZBC)
re-engagement with the pre-setting torque when the overload is removed (Type Securex and Safegard)
High repetitive disengagement and re-engagement accuracy is easily achieved, together with long service life. No maintenance required.